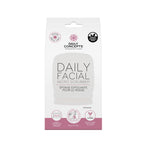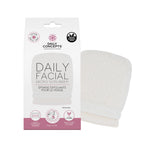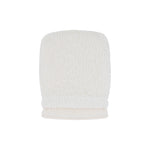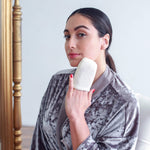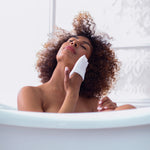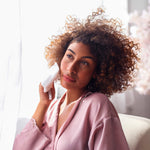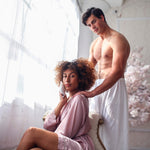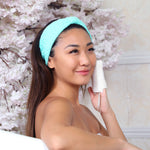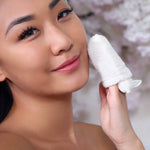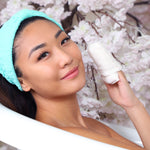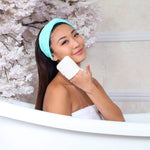 Daily Facial Micro Scrubber - Refill
SHOWER THE WORLD WITH LOVE™
At Daily Concepts we worship the glow-inducing Daily Facial Micro Scrubber that delicately exfoliates the skin for a healthy and radiant complexion.

The dual-textured luxurious Daily Facial Micro Scrubber is excellent for a light daily facial scrub to unclog pores or as a delicate make-up remover depending on what side you choose. The finger pocket allows for control and precision while the soy-based core and the organic cotton external layer elevate the effectiveness of your facial soap or cleanser.
 
Texture: Mild
Fabric: Organic Cotton, Polyamide, Polyester
Filling: Polyurethane
 
Directions:
Dampen your face and the Daily Facial Micro Scrubber and apply your favorite cleanser. Use the exfoliating side first and then finish with the softer side for a thorough cleansing experience.  Rinse your scrubber well and squeeze excess water.


Care:
Replace your Daily Facial Micro Scrubber when writing on label fades! (Approximately after using for 90 days)



PRO TIP:
Machine Wash the removable sleeve on your Daily Facial Micro Scrubber so to remove excess make-up build-up. This way you can preserve the integrity of the interior sponge.
What We Love About The Daily Facial Micro Scrubber: 
The dual-texture luxurious Daily Facial Micro Scrubber is excellent for a light daily facial scrub and make-up removal, even for the most sensitive skin
Smart Label technology with indicator that fades when it's time to replace the Daily Facial Micro Scrubber
Clinically, allergy and dermatologist tested
Organic, vegan, bio-degradable, never tested on animals
CLEAN IS A STATE OF MIND™