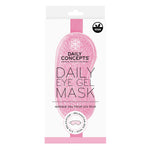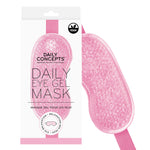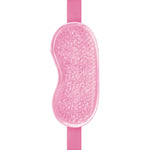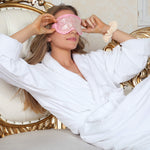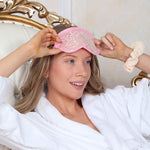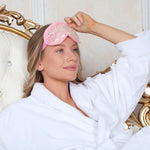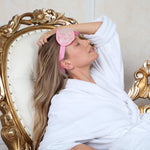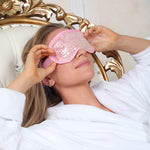 SHOWER THE WORLD WITH LOVE™
Calm your mind and soothe your eyes with the Daily Eye Gel Mask! Made for revitalizing the skin around your eyes, this mask helps you to look your best, literally. 
Get the best cooling relaxation around your eyes when you use the Daily Eye Gel Mask as a part of your beauty or wellness routine. After cooling the Daily Eye Gel Mask in the refrigerator, lay down or sit back and relax your eyes so you can look and feel your best throughout the day. Great to use during travel, meditations and naps! 
Directions:
To cool the Daily Eye Gel Mask, place it in the refrigerator before use for up to 2 hours. Take out and use the soft side of the mask to soothe eyes. Apply for at least 20 minutes a day or when looking for deep relaxation.  
PRO TIP:  Using a cold mask is known to reduce the appearance of puffiness to improve the look of youthful and energetic eyes! Cold temperatures combined with blocking out light is also known to relieve sinus pressure. 
Care:
After each use, store away in a clean area until next use. 
What We Love About The Daily Eye Gel Mask: 
Velcro Adjustable Strap

Lightweight for a Comfortable Experience 

Gel beads for cooling relief 

C

ruelty free, NEVER tested on animals  
CLEAN IS A STATE OF MIND™