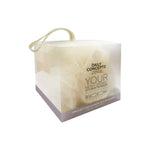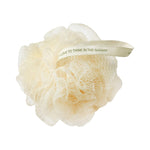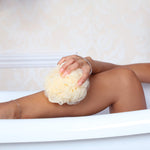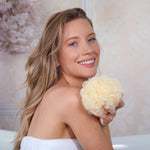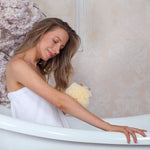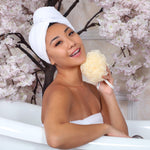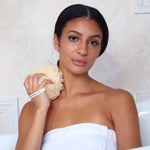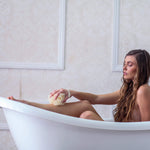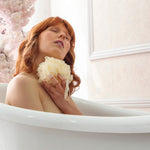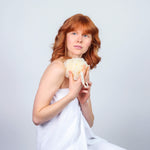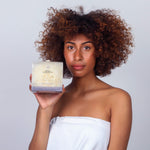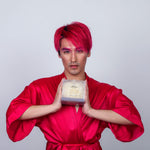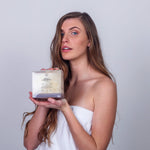 SHOWER THE WORLD WITH LOVE™
With the Daily Mesh Sponge Daily Concepts delivers a luxurious sensorial experience, for the bath or the shower, with subtle notes of lavender and vanilla that wrap your body in a gentle and pampering embrace.
The Daily Mesh Sponge creates a rich, soft lather with only a small amount of soap or shower gel. Ideal for those who love a gentler and softer cleansing experience, leaving the skin supple and clean.
Organic, Vegan and now Biodegradable thanks to the EcoLogic technology that enhances the biodegradation of the fibers in microbe-rich landfills.
Texture: Gentle (For sensitive/all skin types)
Directions:
Wet body and wet Mesh Sponge. Apply your favorite cleanser or wash directly to the Daily Mesh Sponge. Exfoliate and cleanse in circular motions. Rinse your Mesh Sponge well and squeeze excess water before hanging with attached loop to complete the drying process.
Care:
Replace when writing on label fades! Usually approximately after 90days of use
PRO TIP: Keep your Daily Mesh Sponge near the shower even when not in use so the steam can diffuse in the air the soothing lavender/vanilla scent infused into the mesh sponge.
What We Love About The Daily Mesh Sponge: 
Luxurious sensorial experience with tones of vanilla and lavender
Smart Label technology with indicator that fades when it's time to replace the Daily Mesh Sponge
Clinically, allergy and dermatologist tested
Organic, vegan, bio-degradable, never tested on animals
CLEAN IS A STATE OF MIND™