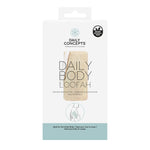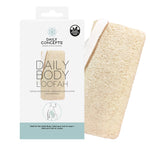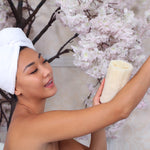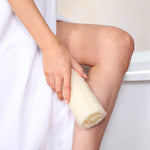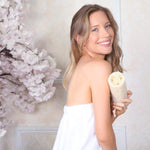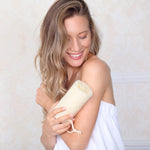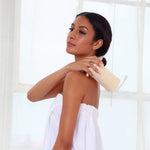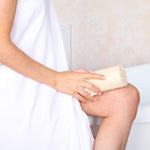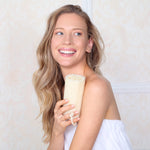 SHOWER THE WORLD WITH LOVE™
Experience a plush scrub for your skin with The Daily Body Loofah on your body to gain softness.
The Daily Body Loofah is a cleansing and exfoliating body tool made for your body. The loofah expands and becomes soft when wet for a comfortable cleansing experience in your shower routine to attain baby soft skin.
Directions:
Wet your skin and wet The Daily Body Loofah filling the loofah until the material softens. Apply your favorite cleanser to The Daily Body Loofah then cleanse and exfoliate your body. 
Care:
Rinse out excess soap and water from The Daily Body Loofah. Store in a well-ventilated area to dry.
PRO TIP:  When filling the Daily Body Loofah squeeze excess water out in between wetting the loofah for faster results to soften.
What We Love About The Daily Body Loofah 
Soft loofah for gentle exfoliation
Vegan
Biodegradable
Never tested on animals
CLEAN IS A STATE OF MIND™