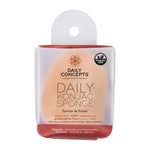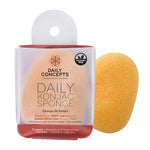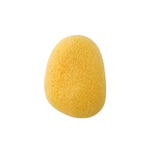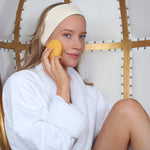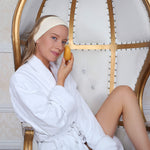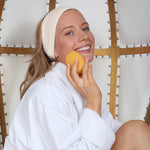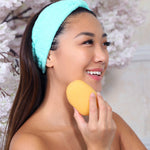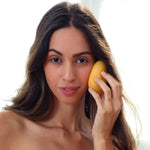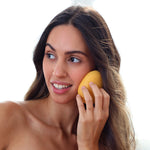 Daily Konjac Sponge - Turmeric
SHOWER THE WORLD WITH LOVE™
The Daily Konjac Sponge Turmeric is a perfect companion for your skin that Daily Concepts conceptualized to bring regeneration and hydration for your skin!
The Daily Konjac Sponge Turmeric  is a gentle sponge for your face to clean and cleanse your skin. Konjac is made from a traditional Japanese "jelly-like" food from a strain of potato called "Konnyaku Potato".  The turmeric aids in hydrating and regenerating skin.
Texture: Soft/Gentle (for all skin types)
Directions:
Pair your Daily Konjac Sponge Turmeric with a cleanser or use by itself. Cleanse your face in circular motions and use twice daily in the morning and evening. Rinse out all excess soap and water after each use.
Care:
Store in the reusable shower caddy. Replace when the writing on the label fades.
PRO TIP: Do not use on skin that is irritated, broken or sunburned.
* Award Winning Product
* Best Established Skin Product
What We Love About The Daily Konjac Sponge Turmeric:
No preservatives, no chemicals
100% natural Konjac Root
Improves skin elasticity
Clinically, allergy and dermatologist tested
Vegan and never tested on animals
CLEAN IS A STATE OF MIND™