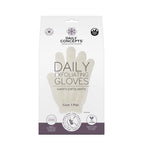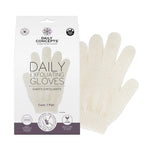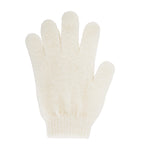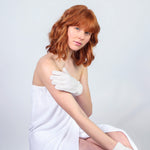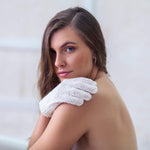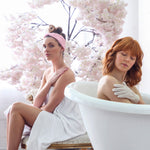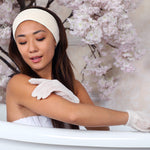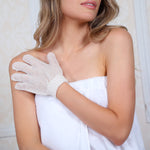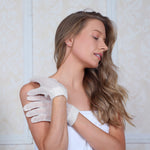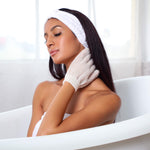 Daily Exfoliating Gloves - Refill
SHOWER THE WORLD WITH LOVE™
The Daily Exfoliating Gloves were created to instantly polish and remove any roughness away while increasing blood circulation and renewing your skin.
The Daily Exfoliating Gloves are perfect for a complete exfoliating skincare routine. Using your gloves a few times a week can get rid of dead skin, cell buildup, and can help accelerate cell turnover to make way for healthier, fresh skin. The Daily Exfoliating Gloves also work as a pre-self-tanning ritual, as the fresh skin is primed and ready to absorb the tan evenly and deeply.
Directions:
Slip on and wet the Daily Exfoliating Gloves, then apply your favorite cleanser.
Rub your gloves together and then exfoliate your body in a circular motion.
After exfoliation is complete, rinse the Daily Exfoliating Gloves and squeeze out excess water.
You can then hang the gloves to dry before placing in the reusable shower caddy packaging, which includes a suction cup to allow the shower caddy packaging to be hung on any smooth surface.
Care:
Your Daily Exfoliating Gloves comes with SMART LABEL TECHNOLOGY.  When the writing on label fades, it is time to replace your gloves! (Approximately after 90 days of use). 

Pro Tip: 
To maximize the life of your gloves, make sure all excess soap is rinsed out before hanging it on the reusable caddy.
What We Love About the Daily Exfoliating Gloves: 
Vigorous exfoliating texture, which is ideal for sensitive skin and all skin types
SMART LABEL TECHNOLOGY, indicating the Daily Exfoliating Gloves should be replaced when the writing on the label fades
REUSABLE PACKAGING

 

that transforms into a shower caddy with suction cup to conveniently hang the Daily Exfoliating Gloves
Clinically, hypoallergenic and dermatologist tested
Organic, vegan, and biodegradable, NEVER tested on animals
Now biodegradable thanks to the Ecologic technology that enhances the biodegradation of the fibers in microbe-rich landfills
Texture: 
Vigorous (Safe for all skin types)
 
Component/Materials Used: 
Fabric: Organic Cotton, Polyamide, Polyester
CLEAN IS A STATE OF MIND™