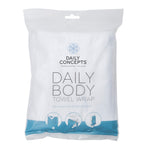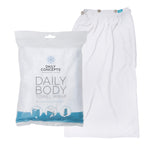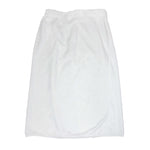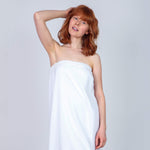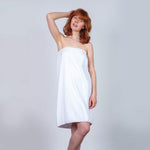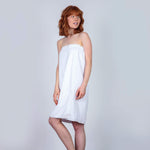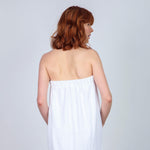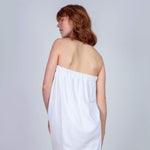 SHOWER THE WORLD WITH LOVE™
We are always looking out for you! Whether it's in the shower or out of it. No longer struggle to tie your regular towel around your body. Use the Daily Body Towel Wrap!
The Daily Body Towel Wrap lets you adjust your towel size - up to 3 sizes to make sure your towel doesn't fall. You don't need to keep adjusting its stability like a regular towel. 
Directions:
Take the Daily Body Towel and wrap it around your body to fit your size. Select a button to your liking and insert the button in the hole provided. Use the Daily Body Towel after your every day shower ritual for an easier, more comfortable dry. 
What We Love About The Daily Body Towel Wrap:
Up to 3 sizes

One size fits most
Machine Washable
Never tested on animals
CLEAN IS A STATE OF MIND™